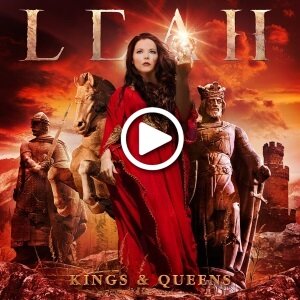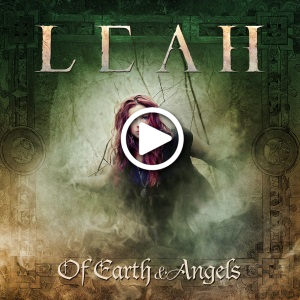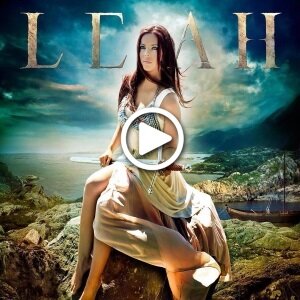 ---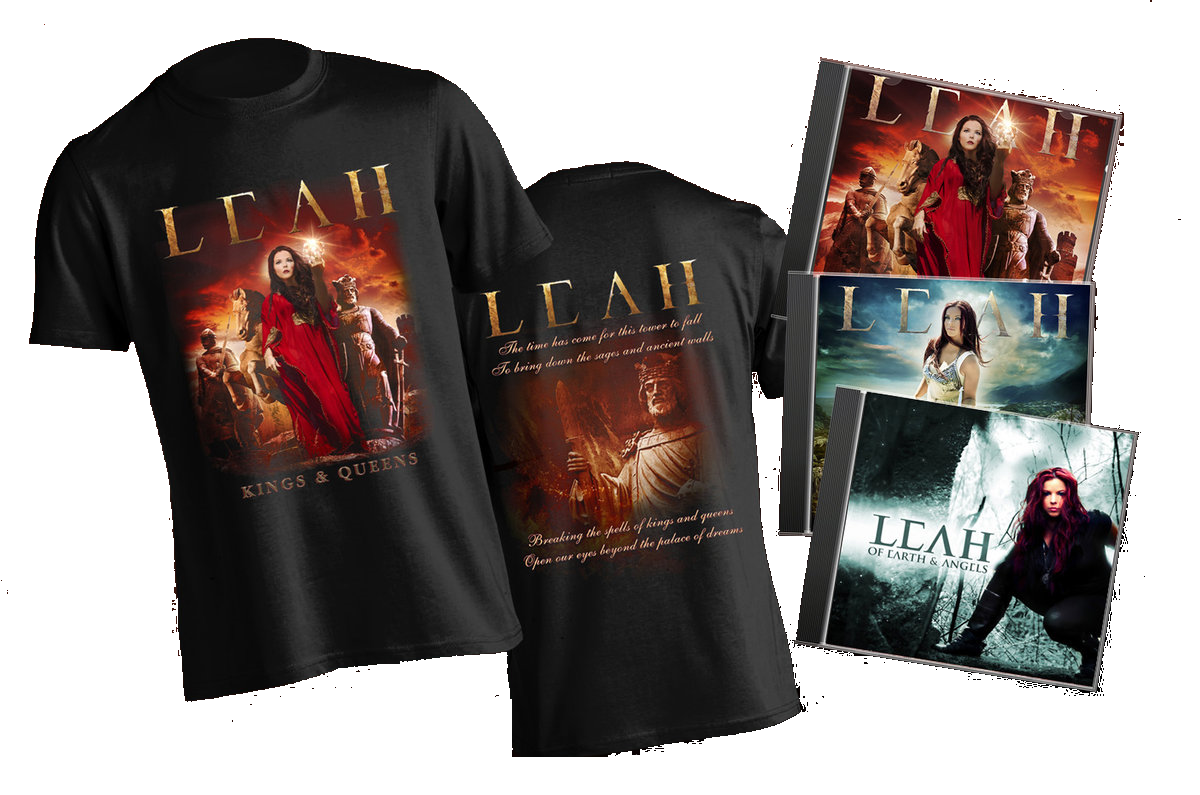 ---
THE ONLINE SHOP
SHOP MUSIC, APPAREL & MORE
---
Shop Now!
LEAH BLOG: News & Updates!
Gaming and fantasy go hand in hand and LEAH is producing the soundtrack that fits like a glove!!! Beauty, talent and a soul touching voice!!!

Spectacularly wonderful! Dreamlike, yet powerfully driven!

Leah's music is great. I find it very uplifting and inspiring.

Leah is an Artist whose haunting vocals are captivating, along with the melodic rock. Tt transports you back to a time long forgotten of Myth and Magic; would love to see her live in Scotland in the future.

Great music. Love Leah's voice!! So refreshing to hear the combination of the Celtic folk foundation intertwined with a heavy rock flavor. Awesome!!!

Absolutely amazing! Highly recommend! If you're a fan of artists like Enya or bands like Nightwish you'll love Leah!

Leah's voice, unlike no other I have ever heard…. I knew I enjoyed Celtic music, but have to say, I love Leah's voice! You will know why if you take a listen to her songs…

Phenomenal music artist. I really enjoy her music.

The songs are awesome! The lyrics are very addictive.

Fantastic artist, and the music itself is very evocative. Certainly raises my Irish roost in the blood. Amazing Stuff!

Leah has a hauntingly beautiful voice that lends itself perfectly to this type of music. The instrumentals I can compare to the likes of Trans-Siberian Orchestra. The perfect storm of Celtic-fantasy and Symphonic metal. I am smitten!

This woman is AMAZING!!!!!! The most beautiful voice I have ever listened to. The music is also great. I love everything about her!!!!!!!!!
ENGAGE WITH LEAH
---
LEAH
1 day ago
59 2 1 View on Facebook
LEAH
1 day ago
Classic FM
Minor key Jingle Bells = 😢 (via Toms Mucenieks - more about it here 👉 classfm.co/OWNSr5)
224 26 View on Facebook
LEAH
2 days ago
NEED YOUR OPINION: New Custom-Made Wristguards at The Leah Shop!
Click the image to voice your opinion!
149 8 View on Facebook
LEAH
3 days ago
577 28 View on Facebook
LEAH
3 days ago
33 1 1 View on Facebook
LEAH
4 days ago
Prince Henry to marry on the same date King Henry VIII executed his wife Anne Boleyn
Prince Henry of Wales, better known as Prince Harry, will marry Meghan Markle on the same date as his namesake, King Henry VIII, executed his wife, Anne Boleyn. The date is, of course, a purely inc…
233 12 View on Facebook
LEAH
4 days ago
194 7 6 View on Facebook
LEAH
4 days ago
466 8 46 View on Facebook
LEAH
5 days ago
Culture Trip
We've ranked Scotland's 13 best castles - do you agree with #1? Thanks to VisitScotland for the awesome footage.
950 32 View on Facebook
LEAH
6 days ago
431 28 7 View on Facebook
LEAH
6 days ago
Bring Me
The 'Crystal Castle' In Australia Is Magical 🔮✨
857 25 View on Facebook
LEAH
7 days ago
VT
These avocado stone carvings are insane
693 21 View on Facebook
LEAH
7 days ago
Machinima
Tag a friend who's too obsessed with Skyrim 😂 (Turn sound on 🔊) via youtube.com/JustinKuritzkes instagram.com/justinkuritzkes
68 10 View on Facebook